About Us
Tassin Developments Pty Ltd (formerly Tassin's Maintenance Services) are specialists in the building and construction industry with over 20 years' experience. We have built a solid reputation for achieving client satisfaction and we take pride in our service, professionalism and safety standards.
Our employees and subcontractors are professionals who have been expertly trained in all aspects of building and construction including the most important aspect which is safety for both themselves and others.
Tassin Developments Pty Ltd has OHS Prequalification with Cm3 Australia. Cm3 is Australia's leading OHS/WHS Contractor Prequalification system which consists of checking that we have the right insurances as well as a comprehensive assessment of our safety systems. This assessment is completed by OHS/WHS specialists from GreencapNAA - one of Australia's leading specialists in health and safety risk management.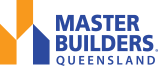 As members of both HIA and MBQ, we are bound by their codes of ethics which were developed to promote the highest standards of work. We conduct our business to provide products and services with competence, fairness, value, honesty and integrity.
Personal referrals have sustained our business since its inception. We provide first class customer service in terms of:
Responding to enquiries
Hours of service to meet customer needs
Providing clear and comprehensive job specifications and fixed prices
Starting and finishing jobs on time and to budget
Minimal disruption to clients and tenants
Guarantee of quality products and services
We provide free advice and quotation. We keep abreast of new products, technology and construction methods.
We are committed to maintaining delivery of the best value and services to our clients.